"Where art meets craft …"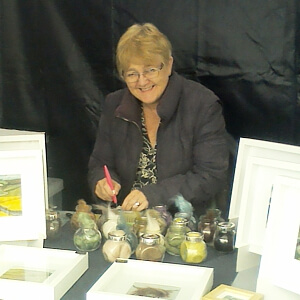 Welcome to Pippaluk Crafts.
**Our Workshops will be open again from 4 December – call us to arrange a convenient date!**
Pippaluk Crafts  was started some five years ago by Pip White. Since then it has grown into a creative and exciting business specialising in Needle felt landscape pictures.  Our aim is to make them as realistic as possible and many are taken directly from photographs of well known local beauty spots and scenery from around the south-west of England.
Because we want to share this exciting and relaxing hobby with as many people as possible there are also DIY kits which have all the equipment and materials you need to make pictures of your own.  As well as the kits which come in two sizes, starter and large, there are workshops available for either individuals or groups of up to 15.
We always demonstrate at the table at shows and craft fairs so that everyone can see how easy and simple it is to learn – where you take your new artistic talent is up to you!