Welcome to Pippaluk Crafts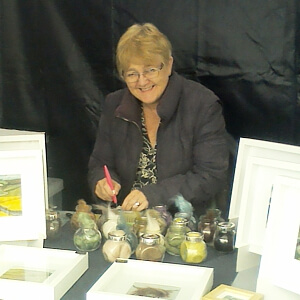 Pippaluk Crafts and Jewellery was started some four years ago by Pip White. Since then it has grown into a creative and exciting business, stocking products not only made by herself but also specific products which she has found by searching buying fairs to locate companies with unusual and good value products.
Her needle-felt landscape pictures are particularly popular and there are also DIY kits which have all the equipment and materials you need to make pictures of your own.
You will find her demonstrating her art at many craft fairs in the south-west. Pictures and kits are available to purchase on-line.